As we continue to adjust to the new normal, many employers seek candidates who can fulfill their job responsibilities while working from home.
For those who want an AI assistant for their job search, OpenAI has you covered with ChatGPT plugins.
Whether you need to find a remote job, update your resume, or prepare for an interview, ChatGPT Plus subscribers can access the tools needed to help them acquire the job they want.
Let's explore how you can leverage ChatGPT Plus with plugins to get hired for a remote job.
Searching for Work-from-Home Jobs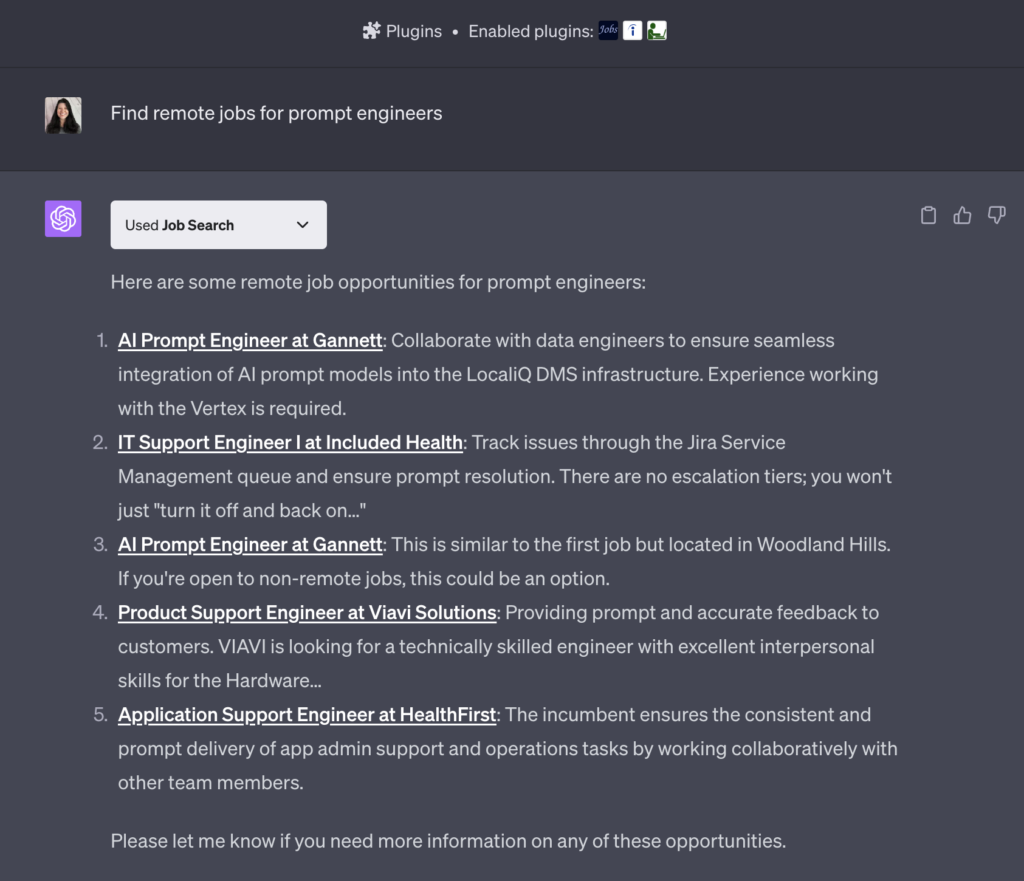 Begin your job search by pinpointing suitable roles using the following ChatGPT plugins.
Ambition: This plugin hosts millions of job opportunities near you, offering you a vast selection to explore.
Career Copilot: It provides a personal AI Agent for software engineers and partners with Commit.dev to present superior job prospects.
Crypto Jobs List: For those interested in the Crypto, Blockchain, and Web3 fields, this platform offers job and talent profiles to explore.
Doctor's Life Career: If you're a medical professional looking for job opportunities in Japan, this tool is for you.
Empregos Agro: Explore the agro-business industry with job opportunities and learning content offered by the Empregos Agro platform, powered by Plooral.
GrabJobs: This tool serves as your personal job search assistant, presenting the best full-time, part-time, and internship positions worldwide.
InfoJobs: Utilize this platform to search for job opportunities.
JoPilot: This platform allows you to search US jobs by keywords, locations, employers, salaries, and commute time.
Kyujinbox: Look for job opportunities in Japan by keyword, location, and employment type.
Plooral: Delve into the Plooral Eduployment platform for jobs and learning content.
Additional plugins for seeking jobs include 11. Job Search, 12. Job search by Indeed, 13. Job Search UK, 14. Jobsearch, 15. Stepstone Jobs, 16. Vivian Health, 17. Wanted Job Search, and 18. Wantedly Visit.
Crafting Cover Letters & Resumes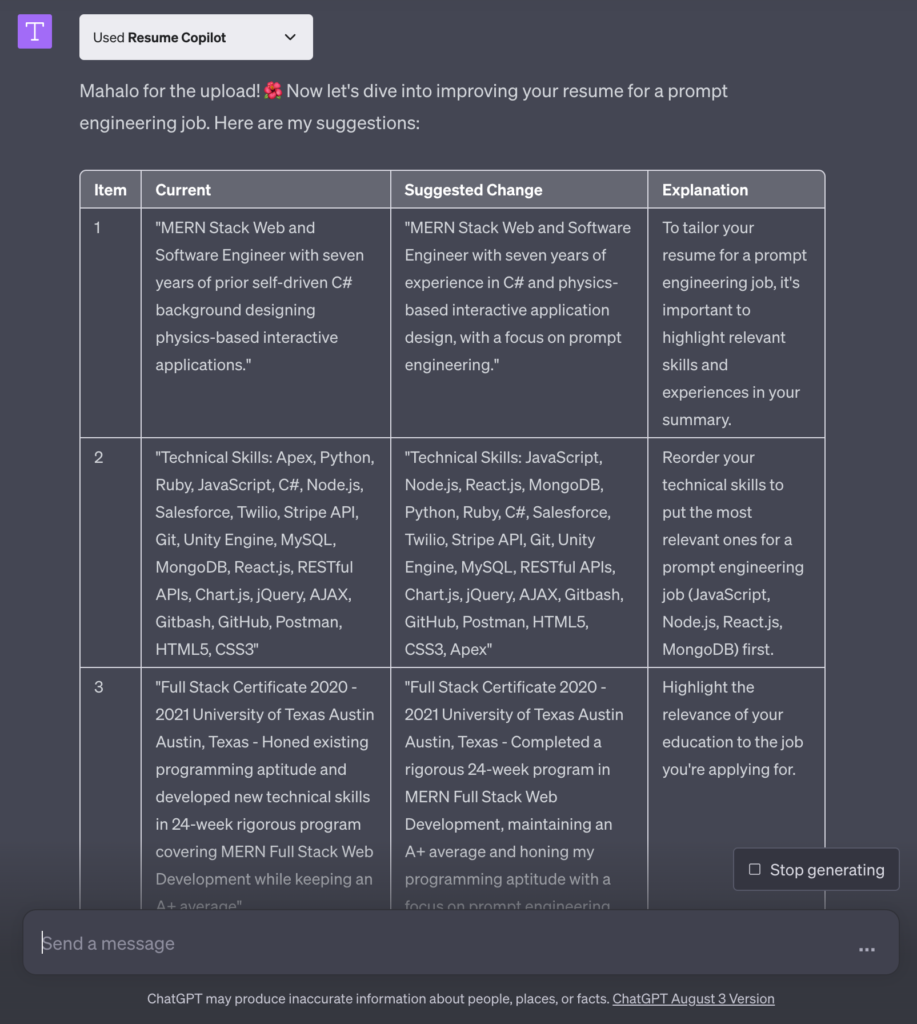 Once you've identified potential roles, it's time to create an impactful first impression. Here are some ChatGPT plugins to help you with cover letters, resumes, and applications.
Dover Assistant: Generate personalized emails to potential employers for job opportunities.
Easy Resume, Graduate Resume, Resume Copilot, and Resume Genie: These tools help create or refine your resume, offering the option to tailor your resume to a specific job description.
Job Cover Letter: This plugin creates a compelling, ATS-friendly cover letter for your job application.
Resume: Submit your PDF URL for quick, AI-guided feedback on your resume.
Preparing for the Job Interview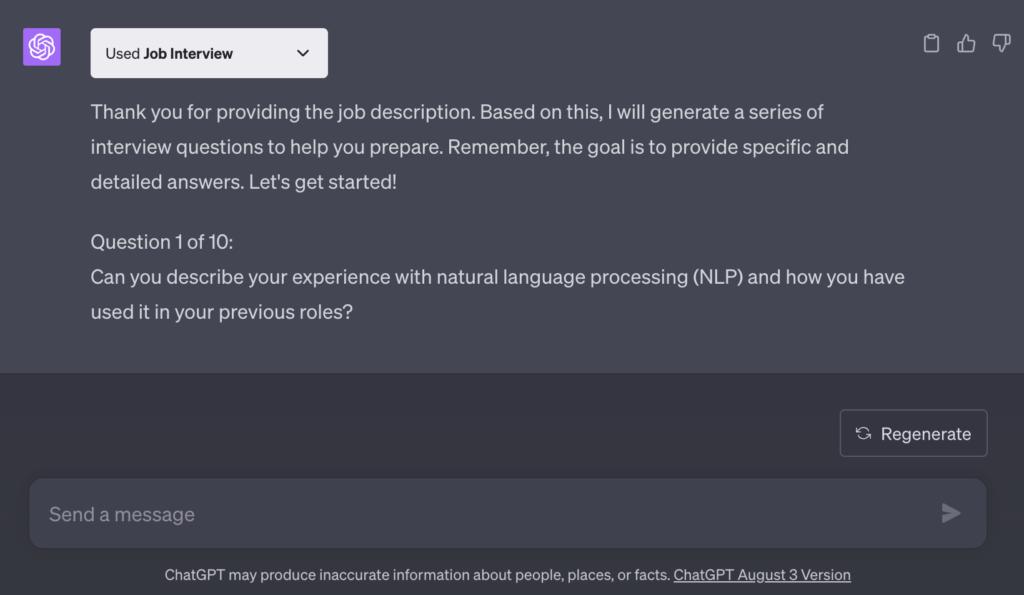 After submitting your application, it's time to prepare for a little Q&A with your future employer.
Job Interview: Use this plugin to simulate a real interview scenario, get asked interview questions, and receive valuable feedback.
Conclusion
Whether you're starting fresh or looking for a career switch, finding remote jobs has never been easier with these ChatGPT plugins. Take control of your job hunt and secure your dream role today.