Are you looking for the best digital marketing tools for your small business? If you want to improve your business's brand awareness, customer relationships, search engine rankings, and website traffic, you will need the most trusted and reliable tools to power your content, email, search, social, and website marketing.
In this post, I'll share 15 top-rated digital marketing tools for small businesses. Each tool includes ratings out of five stars by the editors of PC Magazine and the specified number of users from Capterra, G2, Gartner Peer Insights, the Apple App Store, the Google Play Store, and the Google Chrome Web Store.
Disclosure: This post may contain affiliate links, meaning I get a small commission from the vendor if you make a purchase (at no additional cost to you).
---
1. Canva – Graphic Design for Free
---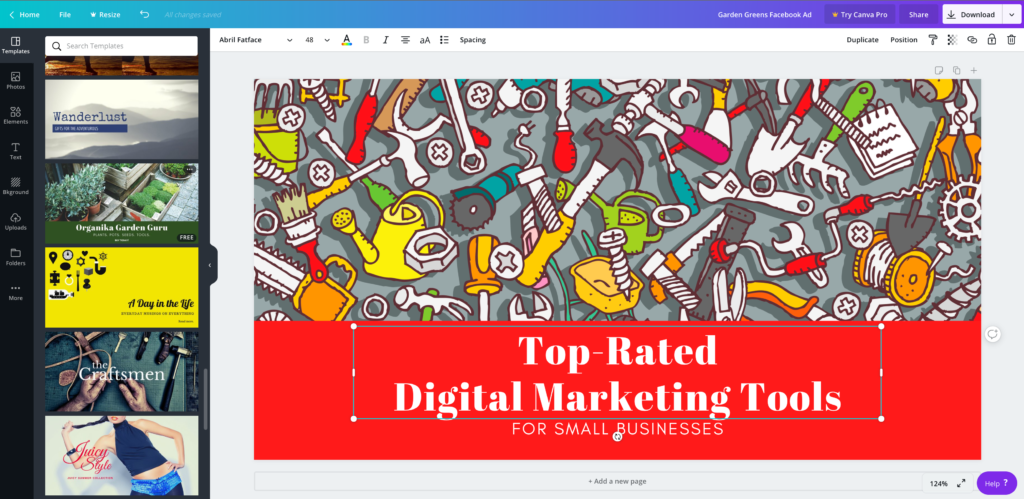 4.7 (4,045)

4.7 (2,372)

4.9 (324,332)

4.7 (1,685,608)
Canva, a graphic design tool with 15 million users, gives non-designers the power to create professional graphics for digital marketing. Most of Canva's main features are free to use. Stock photos are extra, and premium features include resizing of Canva templates, transparent backgrounds, and animations. Premium plans are $12.95 per month.
The featured image stock photo is from Depositphotos. You can purchase monthly subscriptions or individual image packages, or sign up for AppSumo and wait for a good deal. The last time they offered one was Black Friday 2018, where you received 100 royalty-free images and vector downloads for $49.
---
2. Adobe Creative Cloud – Desktop & Mobile App Suite
---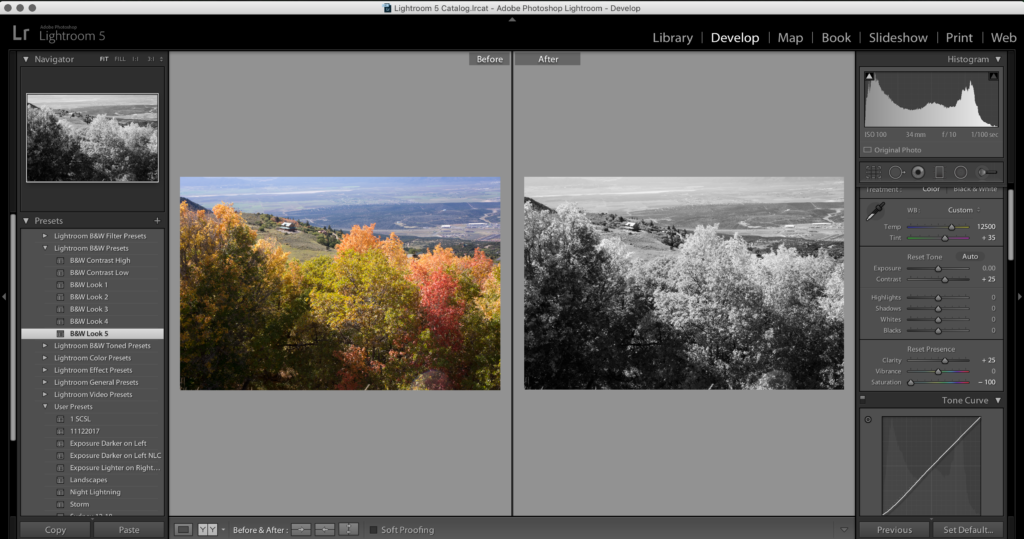 4.7 (5,191)

4.3 (27,051)

4.8 (20,300)

4.4 (9,363)
Adobe Creative Cloud is the cloud-based subscription service that 12 million people tap into to access Adobe's collection of over 20 tools for creatives. You get everything Adobe has to offer for photography, design & layout, video & motion, illustration, UI & UX, 3D & AR, and social media graphics for $79.49 per month. Adobe also offers less expensive monthly plans for individual tools.
---
3. Google Docs – Free Document Editor & Management
---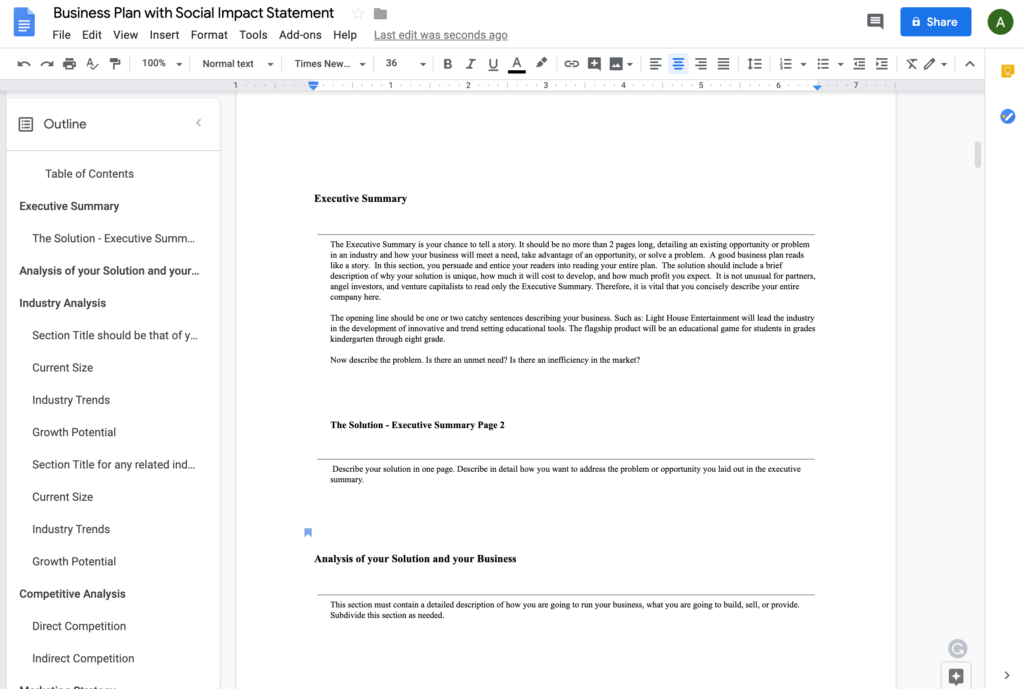 4.5

4.7 (17,522)

4.7 (5,223)

4.6 (5,223)
Google Docs is part of Google's Work Smarter category of products. It will allow you to create, share, comment, and track version history of your documents with anyone on your team. Google Docs is free to use and a useful tool for content authors, editors, and publishers.
---
4. Grammarly – AI Writing Assistant
---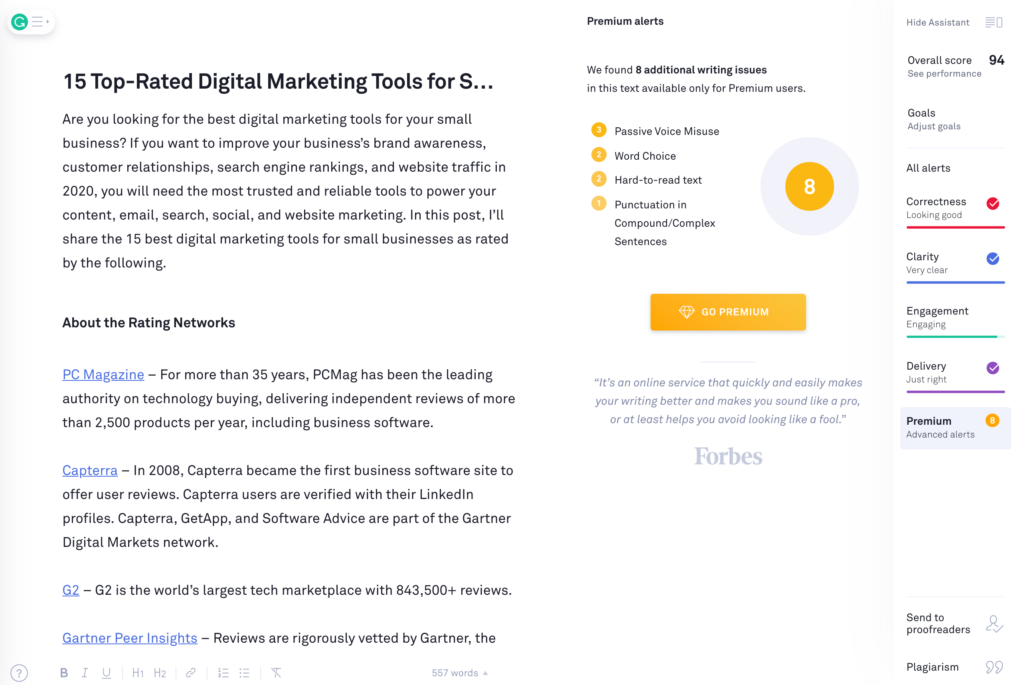 4

4.7 (2,006)

4.2 (12,609)

4.3 (57,409)

4.6 (37,279)
Grammarly is a grammar checking tool, trusted by 20 million users, that combines artificial intelligence and natural language processing to improve personal, professional, and academic writing. You can sign up for a free account to detect critical errors with grammar, spelling, and conciseness. Premium features, including readability, vocabulary enhancements, genre-specific style checks, and plagiarism detection, cost $29.95 per month.
---
5. WordPress – Blog Platform & Content Management System
---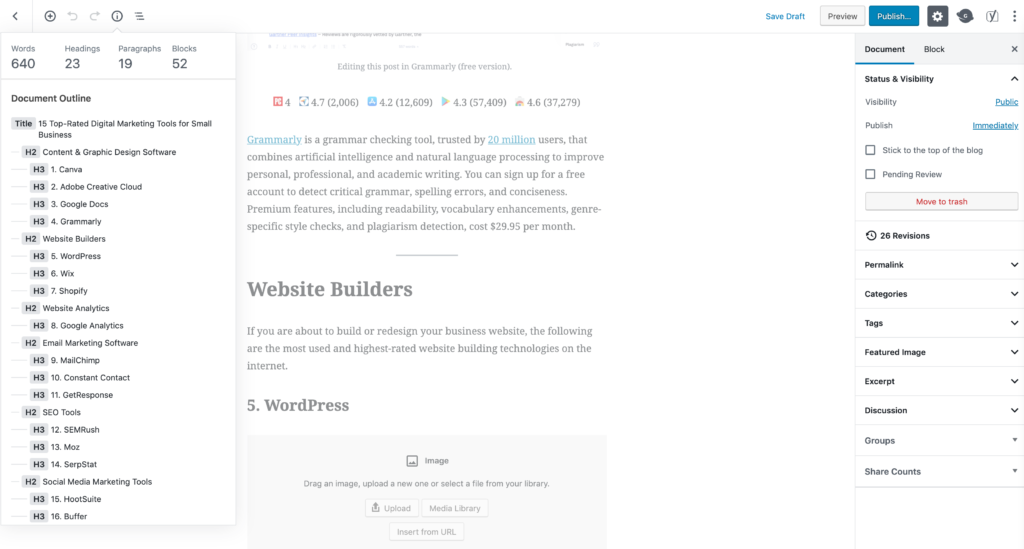 4.6 (9,461)

4.3 (7,577)

4.5 (919)

4.7 (18,821)

4.5 (123,697)
Used on over 27 million websites, WordPress is the most popular content management system powering websites on the internet. Through the use of WordPress themes and plugins, you can customize your website's design and functionality. To use WordPress, you will need a domain name, web hosting company, and WordPress theme.
---
6. Wix – Website Builder
---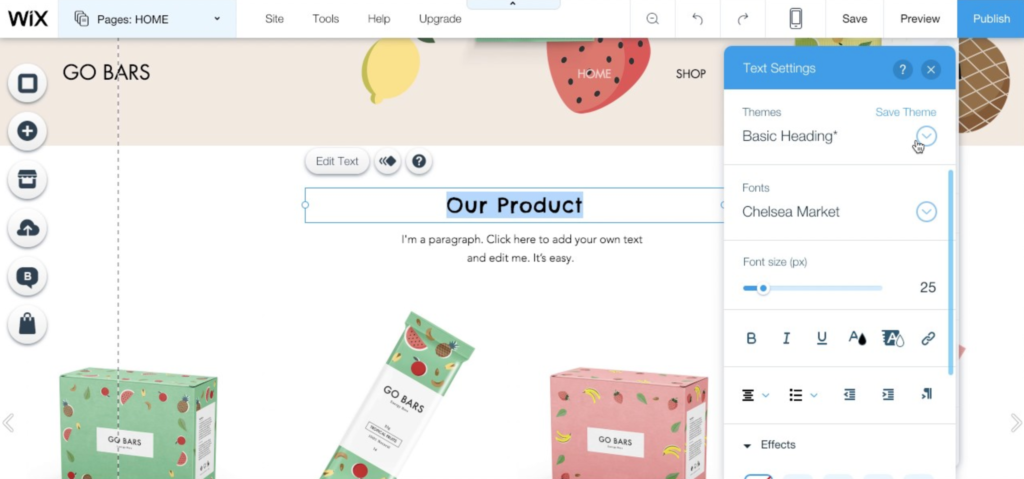 4.5

4.4 (4,129)

4.2 (1,145)

4.7 (13,970)

4.4 (24,029)
Wix, active on over 3.8 million websites, offers businesses a hosted website solution with pricing starting at $23 per month. Their website builder includes access to over 650 templates for businesses and topics ranging from beauty to wellness. They also have an app market with over 240 free and premium apps that add additional functionality to your website.
---
7. Shopify – Ecommerce Software
---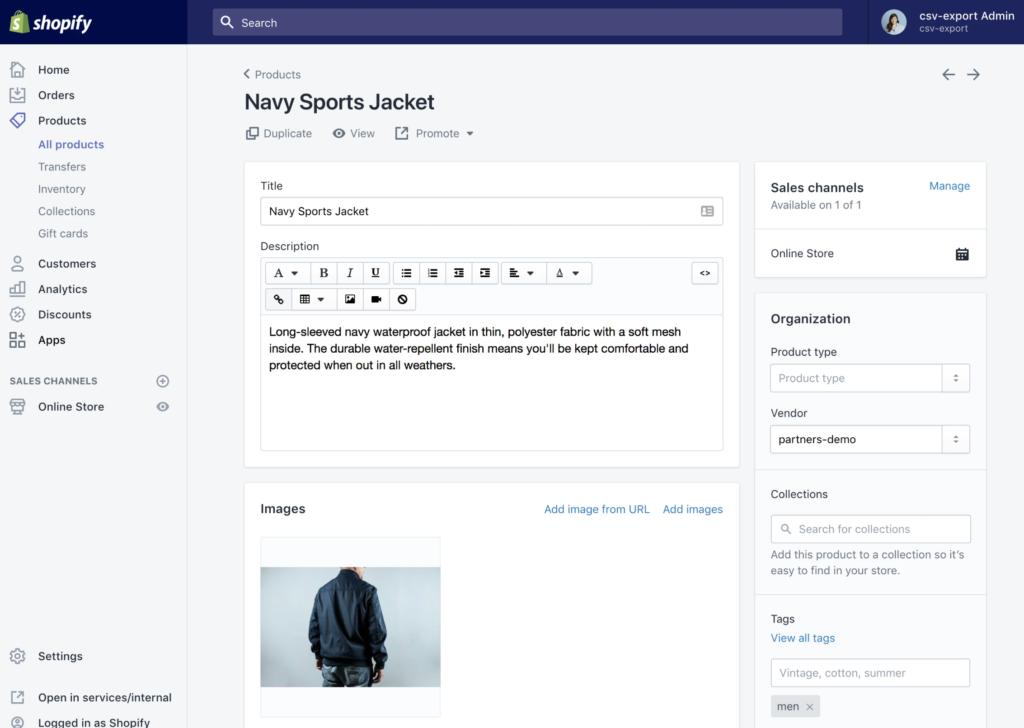 4.5

4.5 (2,875)

4.3 (3,338)

4.6 (2,414)

4.5 (8,113)
With 2.5 million active websites, Shopify is the top hosted website builder for businesses that want an ecommerce store. Starting at $29 per month, you can sell unlimited products on your website. The website builder gives you access to eight free themes and 64 paid themes in the Shopify theme store. Their app store has over 3,300 free and premium apps to assist with everything from customer support to trust and security.
---
8. Google Analytics – Web Analytics Service
---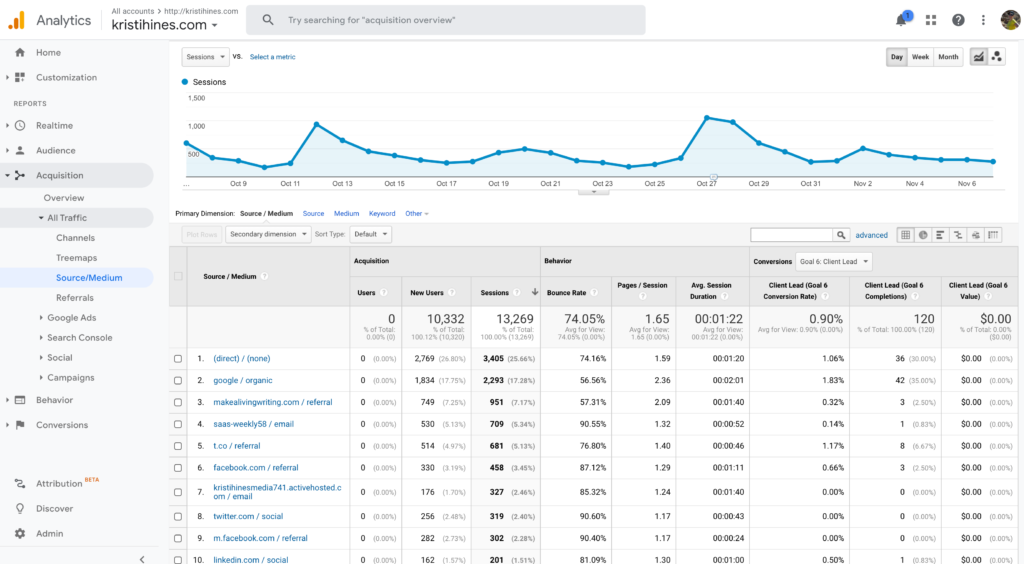 3.5

4.7 (3,741)

4.5 (4,693)

4.7 (3,817)

4.8 (105,602)
Google Analytics provides in-depth website analytics data for website and business owners, allowing them to learn more about their website visitor's behavior. With a free account, you can find out where most of your website visitors come from, what content they consume on your website, and what actions they take before they decide to leave.
---
9. MailChimp – Email & All-in-One Marketing Platform
---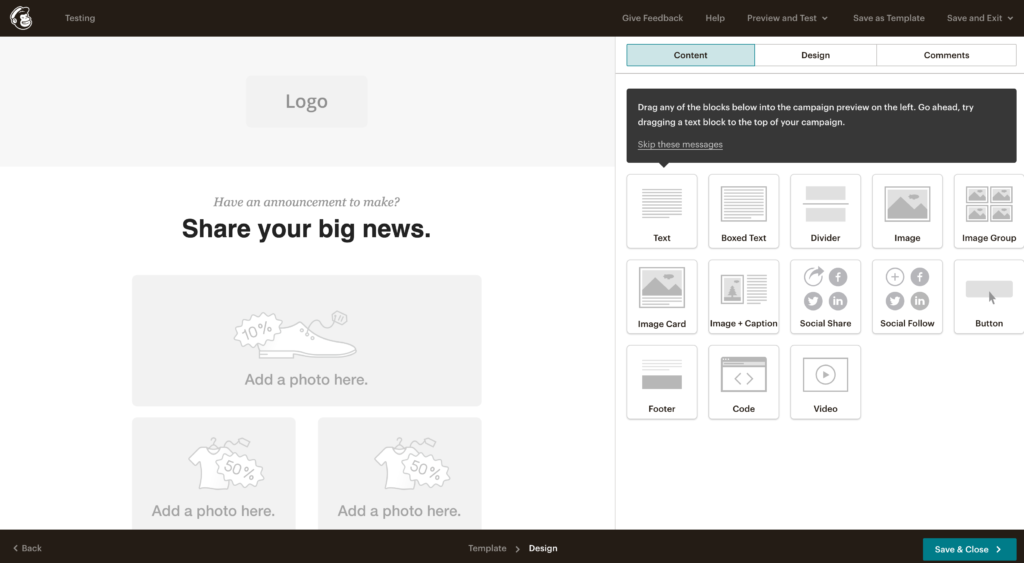 4.5

4.5 (11,178)

4.3 (13,585)

4.8 (13,058)

4.8 (6,911)
With 11 million customers, Mailchimp is one of the most popular email and marketing automation platforms. They offer a free limited plan for businesses with less than 2,000 subscribers. To access the full library of email templates, A/B testing, and additional options, plans start at $9.99 per month, based on your number of subscribers.
---
10. Constant Contact – Email Marketing Software
---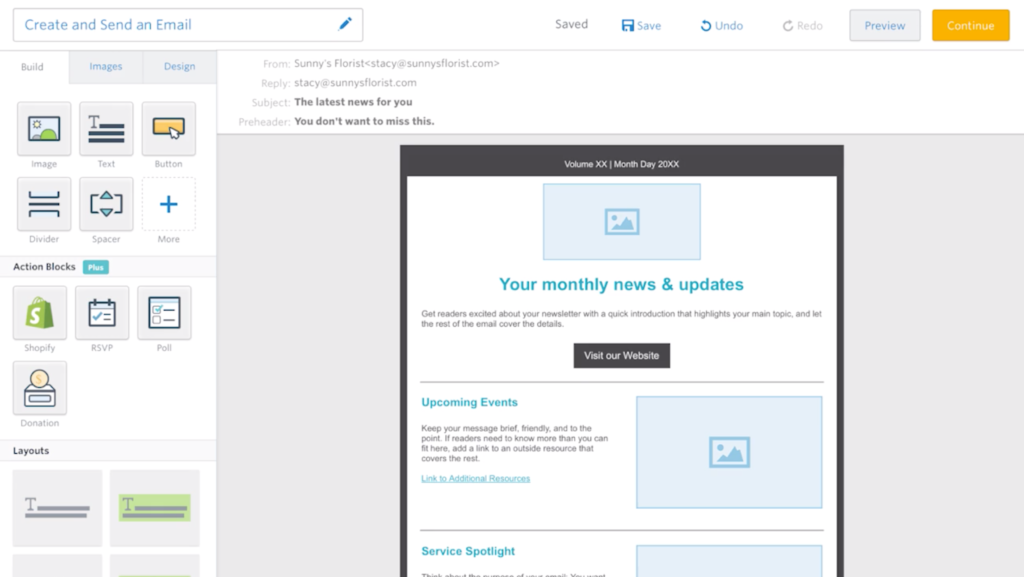 4

4.3 (1,438)

3.9 (4,129)

4.2 (64)

4.7 (5,947)

3 (445)
Constant Contact has been in the email marketing industry for 20 years and currently serves over 110,000 customers. While their primary focus is email marketing, they also offer a website builder, marketing automation, social media, PPC, ecommerce, and other services. Email marketing plans start at $20 per month for all of the main features you will need to begin an email marketing strategy.
---
11. GetResponse – Marketing Software for Small Businesses
---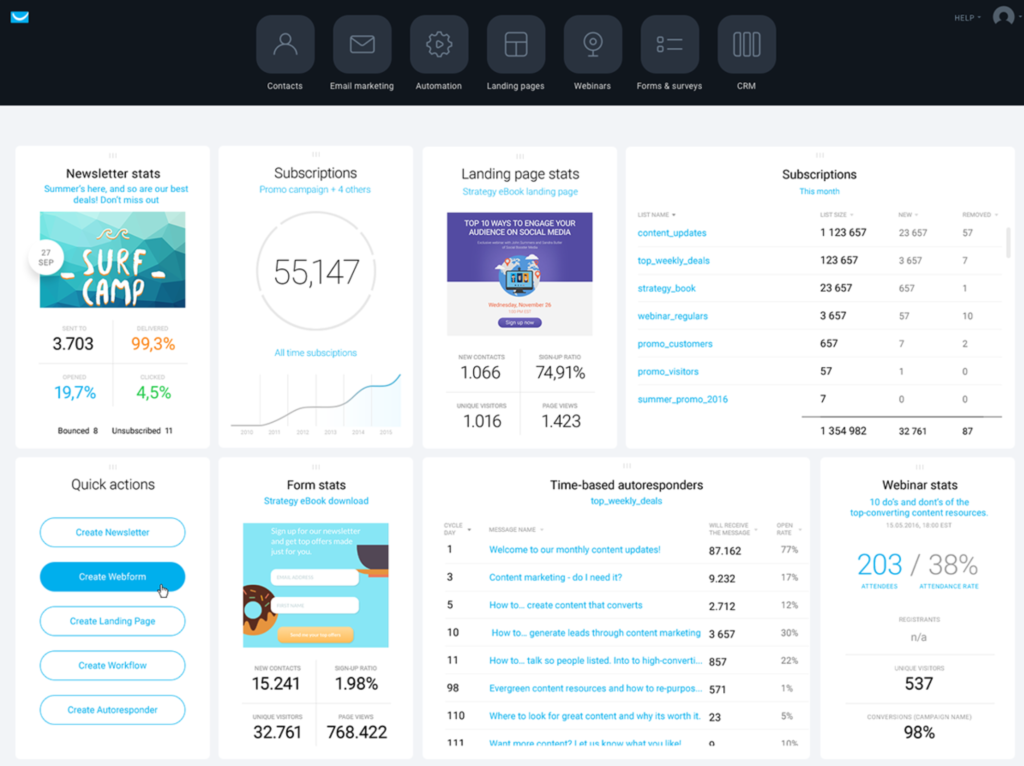 4

4.2 (204)

4.1(550)

3.3 (66)

4.4 (2,836)
GetResponse has evolved into more than just an email marketing software. They now offer their over 350,000 customers additional solutions including landing pages, webinars, complete marketing funnels, and marketing automation workflows. Pricing for their email marketing service starts at $15 per month. You can add on additional marketing solutions by upgrading to their higher pricing plans.
---
12. SEMrush – Online Visibility Management
---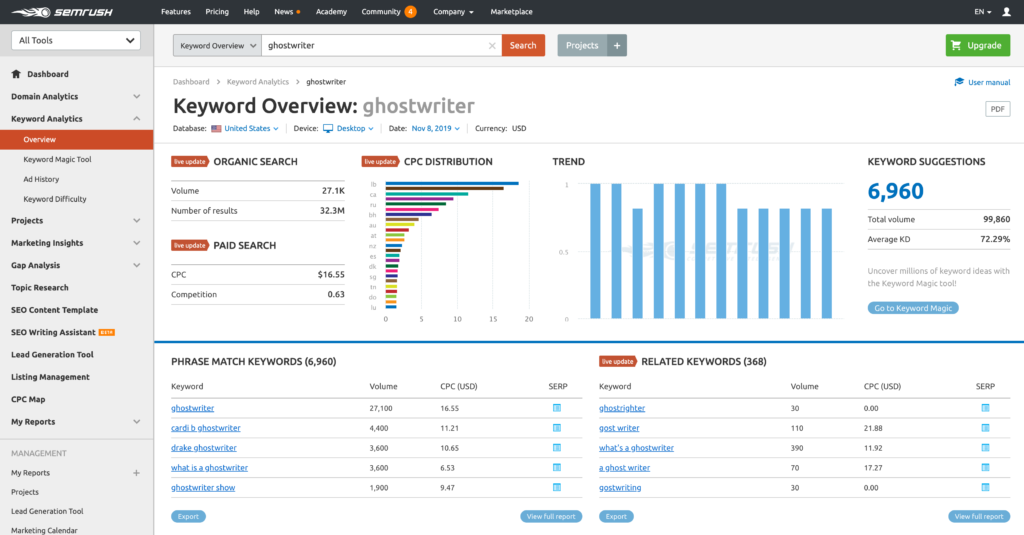 4

4.6 (745)

4.5 (628)

4.4 (13)

3.7 (61)
SEMrush is a comprehensive competitor research tool for SEO, PPC, content, and social media. Trusted by over 4 million marketers, you can use it to gain insight into how your competitors are driving traffic to their website. Paid plans start at $99 per month, but you can sign up for a free account and get limited use of many of SEMrush's powerful tools.
---
13. Moz – SEO Software
---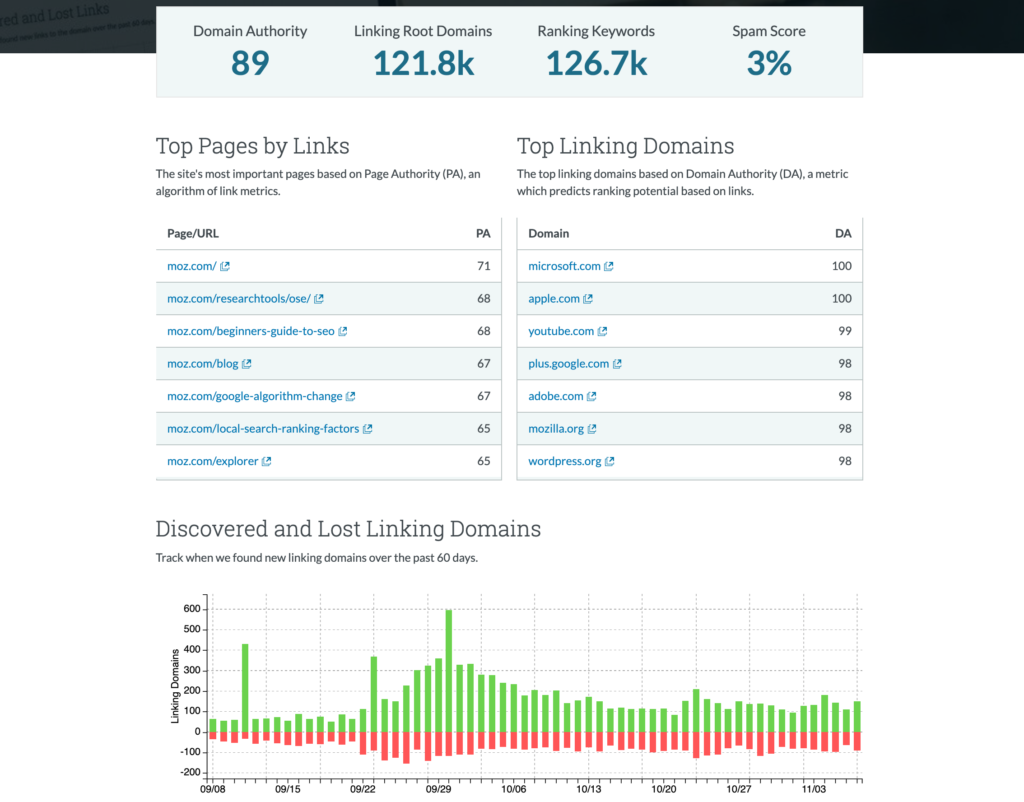 4.5

4.5 (240)

4.4 (283)

3.9 (1,910)
Moz is another comprehensive SEO tool trusted by over half a million customers. They offer pro SEO tools starting at $99 per month as well as free SEO tools for marketers to use for domain analysis, backlink analysis, and local search rankings.
---
14. HootSuite – Social Media Marketing Dashboard
---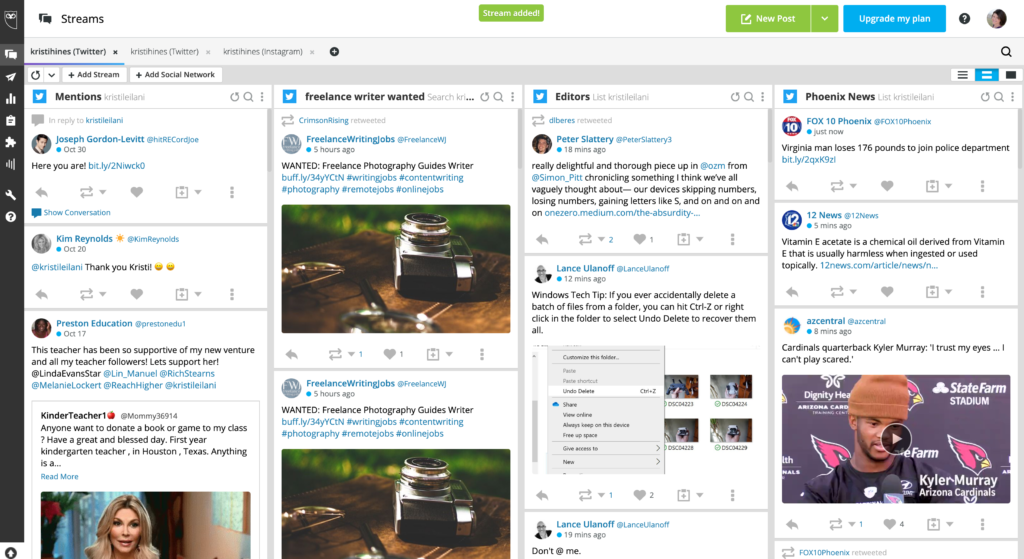 4

4.4 (2,215)

4.1 (2,877)

4.7 (34,157)

3.9 (91,481)
---
HootSuite is a social media management, publishing, and analytics tool used by over 18 million marketers. Free users can connect three social profiles and schedule up to 30 posts at a time. Business plans starting at $29 per month allow you to connect ten social profiles, schedule unlimited posts, and use automatic and bulk scheduling.
---
15. Buffer – Social Media Management Software
---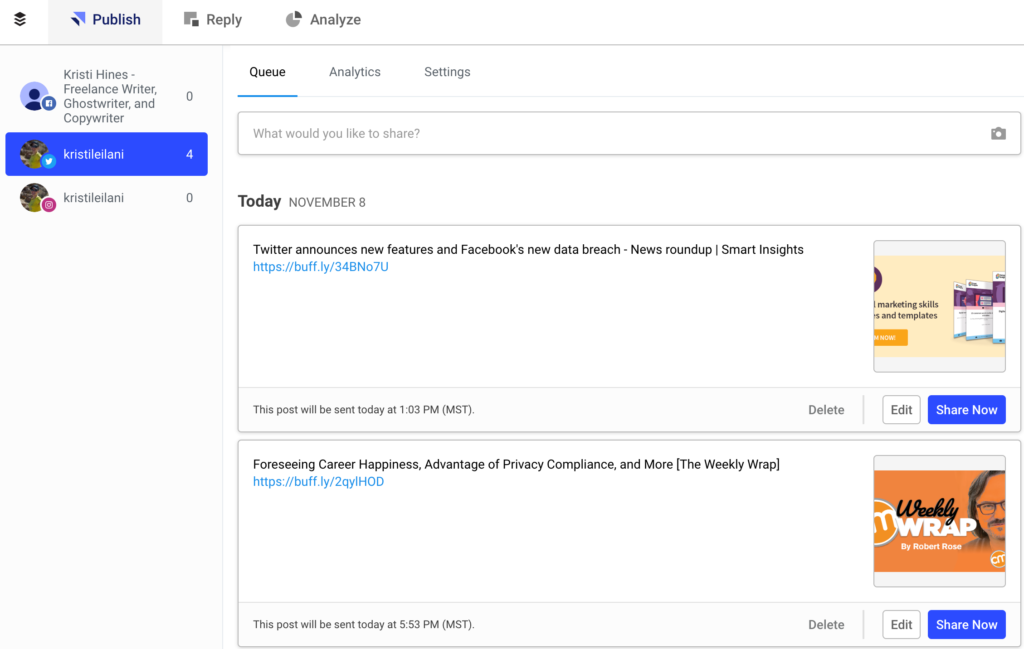 4

4.5 (932)

4.3 (745)

4.7 (24,492)

4.3 (41,110)
---
Buffer is a social media management platform that offers three products to choose from: Publish, Reply, and Analytics. Publish allows you to schedule posts to your social media accounts. Reply allows you to reply to audiences on Facebook, Instagram, and Twitter. Analytics allows you to see the performance of your content across the top social networks.
For those interested in the Publish features, Buffer offers a free plan for three social accounts and ten scheduled posts at a time. Paid plans start at $15 per month for Publisher, $15 per month for Reply, and $35 for Analytics or you can request a bundled price for all three.
---
About the Review Networks

PC Magazine – For more than 35 years, PCMag has been the leading authority on technology buying, delivering independent reviews of more than 2,500 products per year, including business software.

Capterra – Capterra users are verified with their LinkedIn profiles. Capterra, GetApp, and Software Advice are part of the Gartner Digital Markets network.

G2 – G2 is the world's largest tech marketplace with 843,500+ reviews.

Gartner Peer Insights – Reviews are rigorously vetted by Gartner, the world's leading research and advisory company — no vendor bias, no hidden agendas, just the real voices of enterprise users.

Apple App and

Google Play Store – App stores for iPhone and Android smartphone users. Important if you are looking for tools that work well on the go.

Google Chrome Web Store – Ratings from users of extensions built for the Google Chrome browser.