Write for Us: 550+ Guest Post and Paid Writing Opportunities
---
An Essential Resource for Bloggers, Columnists, Freelance Writers, Journalists, Poets, and Reporters
---
Write for the top online and print publications!
Do you want to be featured on the top blog sites in your industry? There are hundreds of publications that want high-quality content from people like you.
Why should you write for other blogs, magazines, and news sites? Most sites offer one or more of the following perks for authors of high-quality content.
Monetary compensation.
An author byline on the article where you can tell readers a little about yourself and share links to your website and social profiles.
An author page that includes your author byline, followed by all of your latest posts.
Visibility in front of a new audience.
Who is this list for? This list can help:
Freelance writers, columnists, journalists, and reporters that want to build a writing portfolio and get paid to write.
Business owners that want to promote products and services in front of new customers.
Marketing and SEO professionals that want to build quality links to a website.
Bloggers that want to attract new readers and subscribers.
Influencers who wants to grow their following on YouTube, Facebook, Instagram, Pinterest, LinkedIn, or Twitter.
When you order this list, you will receive a PDF and access to a regularly updated Google Sheet with over 550 opportunities. Included are…
450+ opportunities with a Moz Domain Authority of 50 or higher.
400+ opportunities that pay for articles, blogs, essays, and poetry.
280+ opportunities with 100,000+ visitors each month from search.
200+ opportunities that offer a link to your social profiles on your article.
190+ opportunities that offer a dofollow link to your website.
150+ opportunities that offer a link to your website on your article.
You will find opportunities to write in a variety of industries/verticals on an array of topics including arts, aviation, business, culture, current affairs, design, development, e-commerce, education, electronics, engineering, entertainment, environment, family, fiction, food, freelancing, gaming, garden, healthcare, home improvement, human resources, internet technology, investing, lifestyle, local interests, marketing, mental health, news, non-fiction, outdoors, personal development, personal essays, relationships, religion, science, sports, technology, travel, urban planning, work life, writing, yoga, and much more.
Each opportunity includes a link to the submission guidelines or editorial contacts.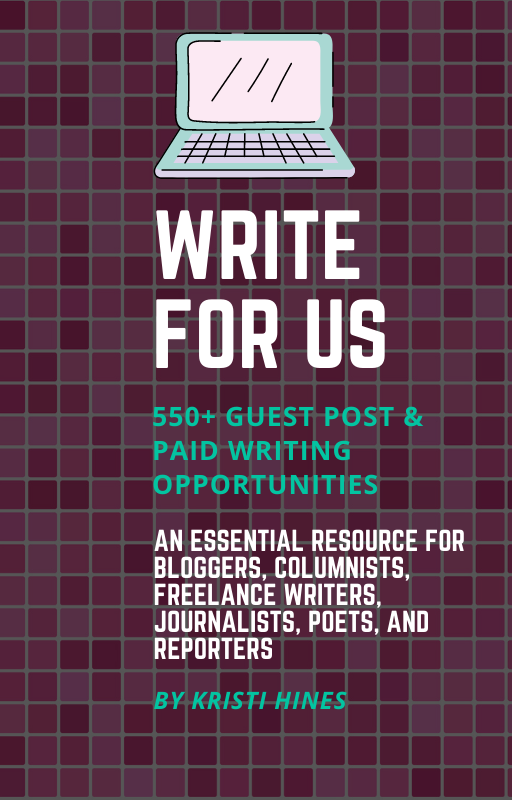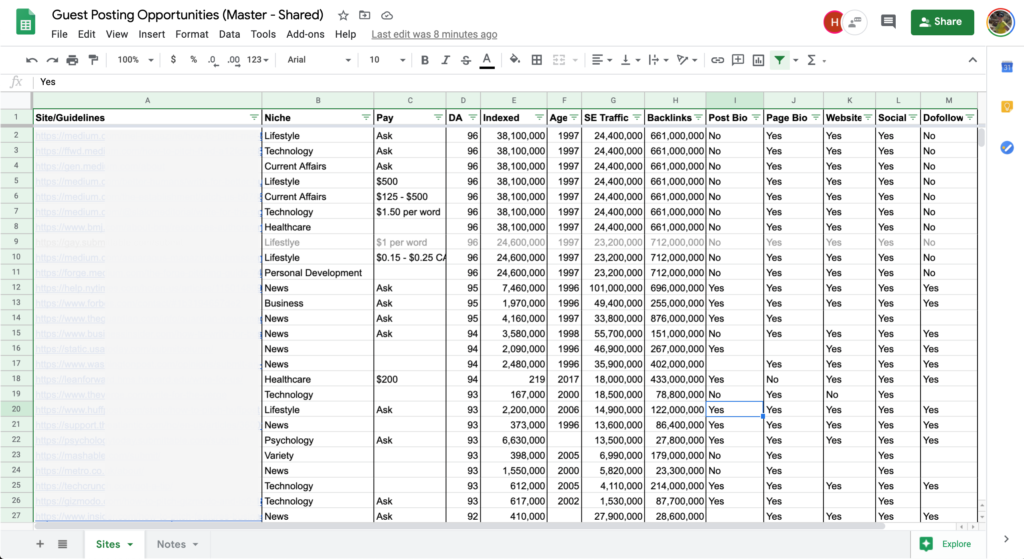 450+ sites with a Domain
Authority of 50 or higher
400+ sites that
pay for content
280+ sites with 100,000+
monthly visitors
190+ sites that offer
dofollow website links
Only $25 for a limited time!