Did you set up two-factor authentication for your Gmail, Facebook, Instagram, Twitter, or another important account? If you have lost the ability to log in because you cannot receive text messages on your mobile device? If so, here is one way to log in and bypass two-factor authentication when not receiving text messages on iPhone 12 and other smartphones.
Check Your Desktop Browser
This is the easiest method to getting back into your accounts. Ideally, you are still signed in to your accounts on your desktop. Services that offer two-factor authentication like Google, Facebook, Instagram, And Twitter also have backup codes. You can use backup codes as an alternative to two-factor authentication.
On your desktop, if you are already signed in, you should be able to go to the authentication settings, typically under your accounts security options.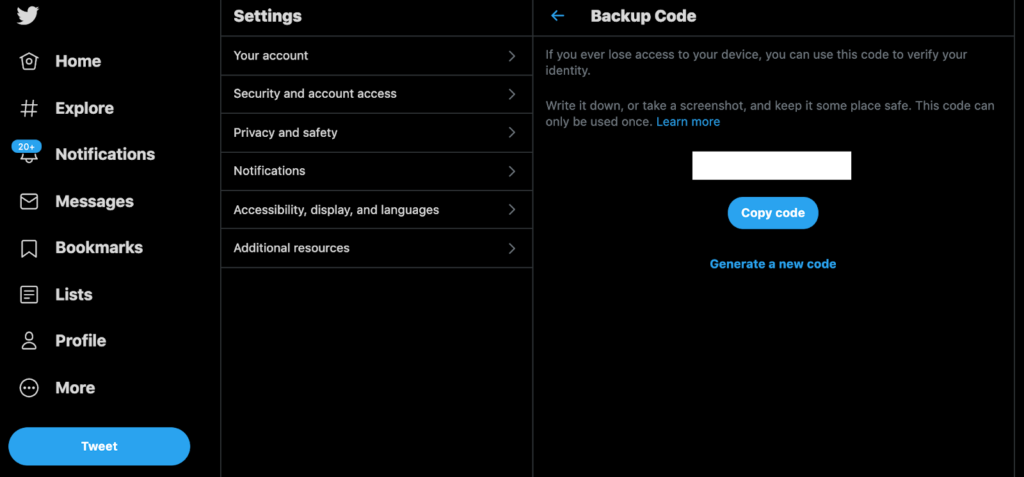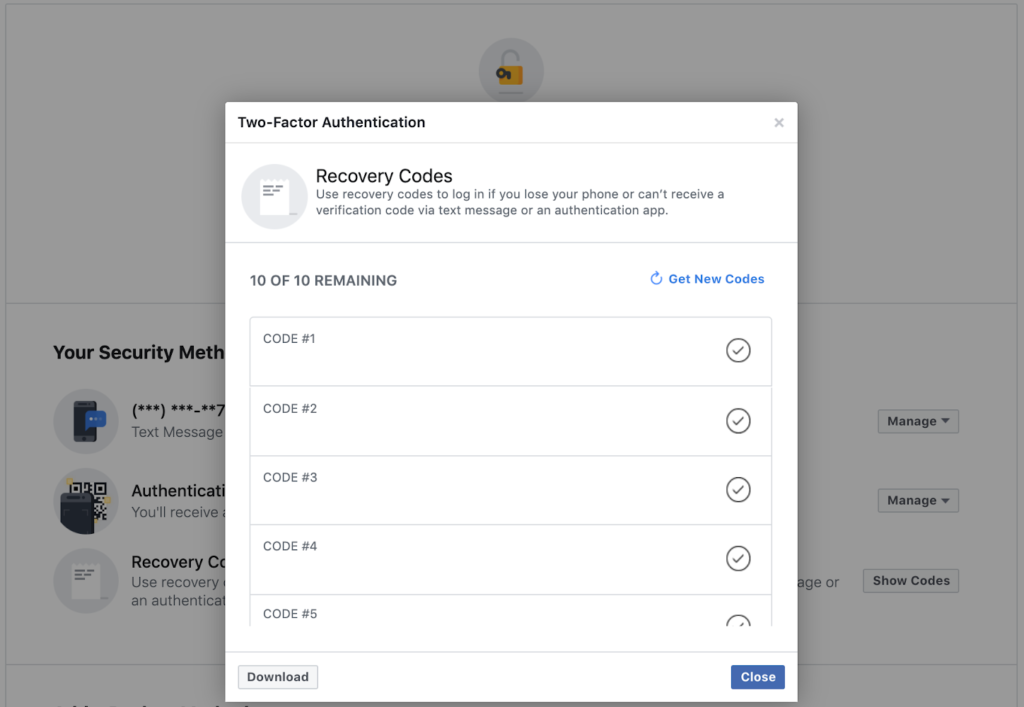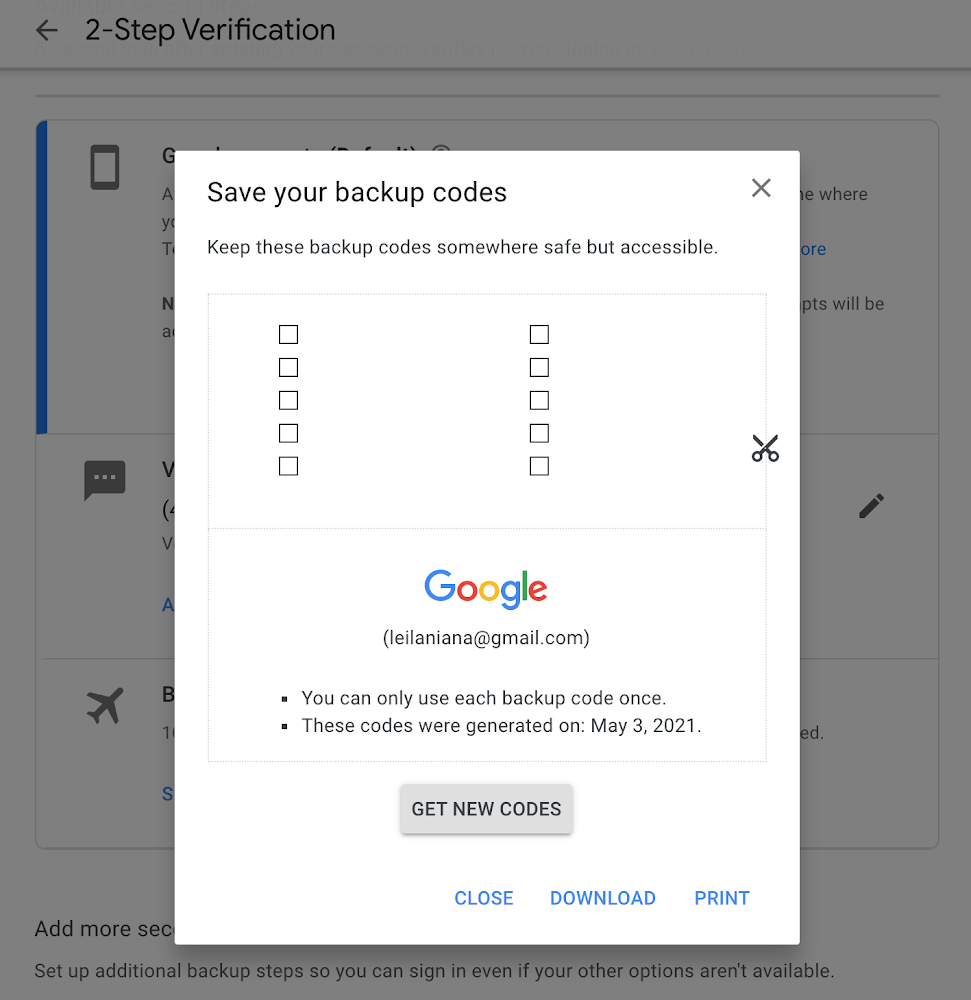 Bypass Two-Factor Authentication
Screenshot your codes on your desktop or write them down in a safe place. When prompted to log in, enter your password. Once you get to the part where you do not receive the text message authentication code, look for an alternative method or way to use backup codes to log in.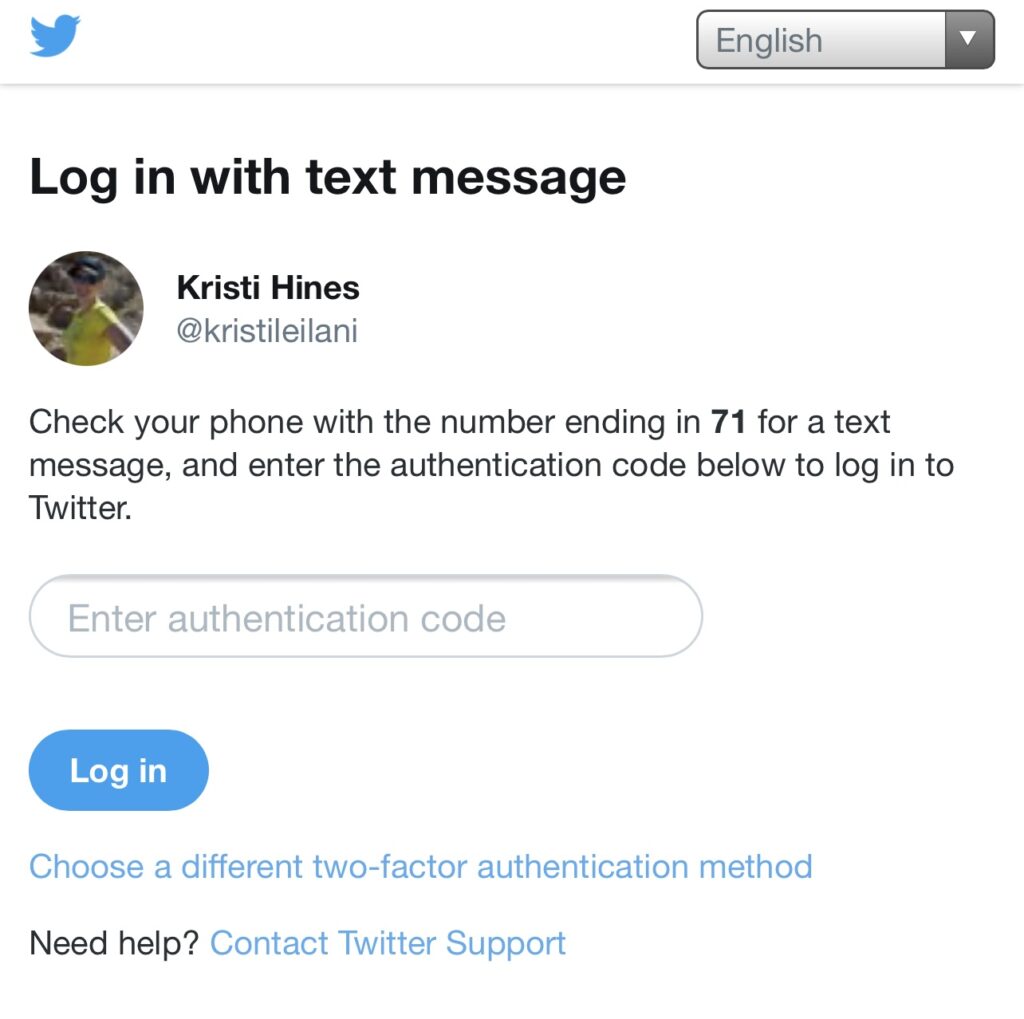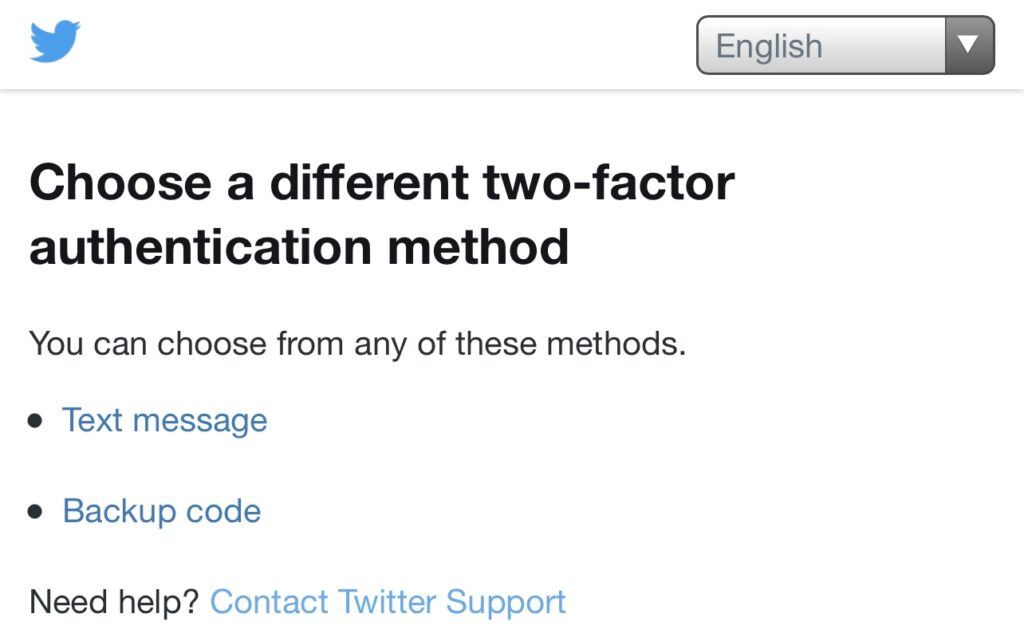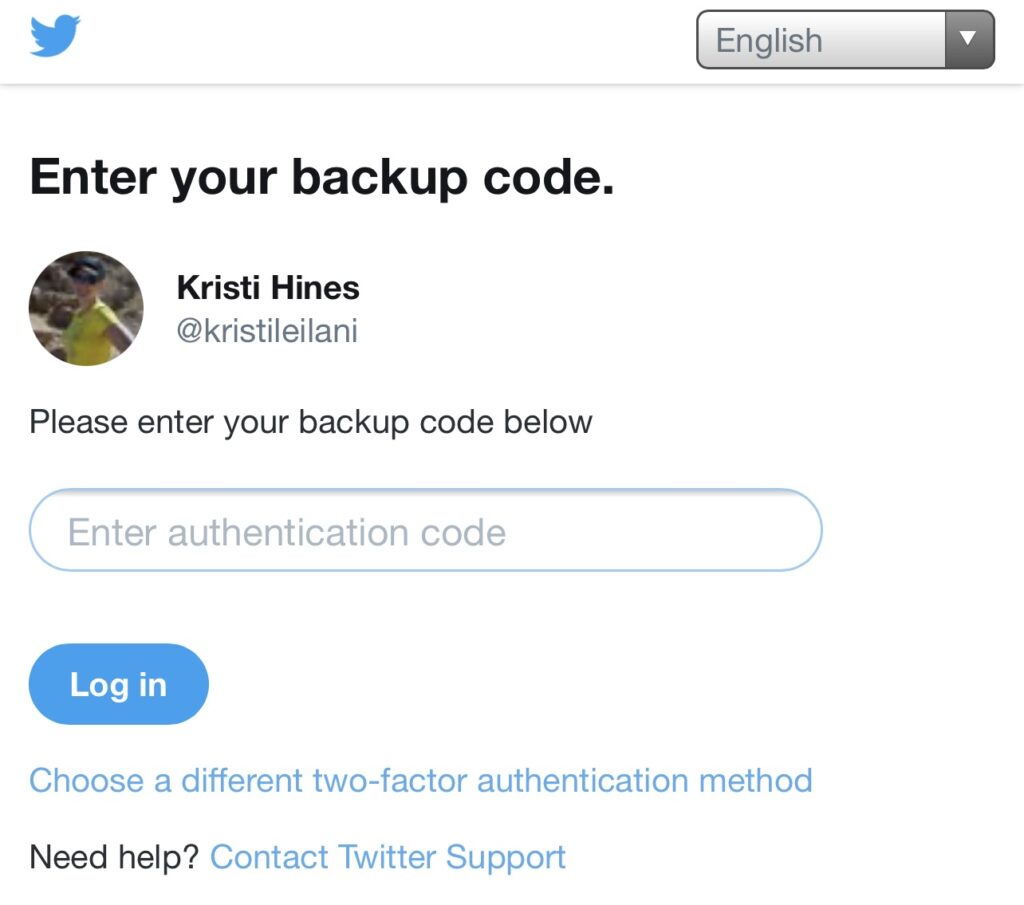 The process looks similar for Google, Facebook, and other websites that use both two-factor authentication and backup codes.
No Backup Codes? How to Contact Support
Without text messages or backup codes to bypass two-factor authentication, your only option is to contact the service in question for support.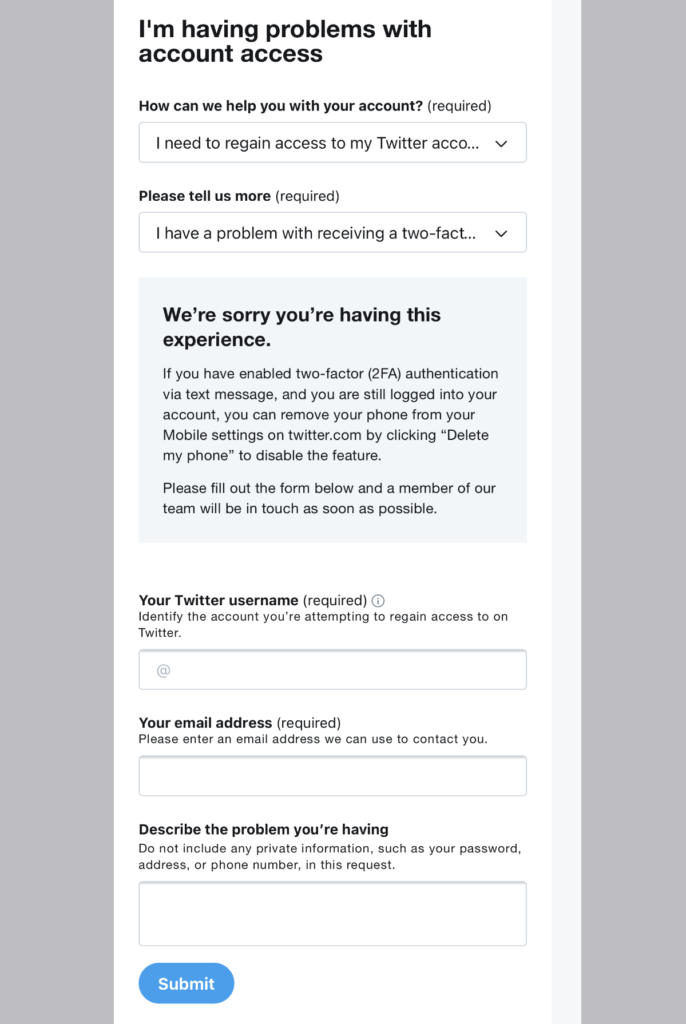 Here are the links you need to contact support for this issue for popular services.