Do you need a fresh, updated resume and cover letter for your job search? Then you need professional resume writing services! Let me transform your current resume into the one that will get you your next interview.

If you are having trouble writing about your job experiences and skills, I can help. Hire me as your freelance writer to update your resume. I will:
Optimize your resume for your dream job with relevant experience and skills.
Create a professional resume design to match your industry.
Deliver your resume in PDF format.
Sample Resumes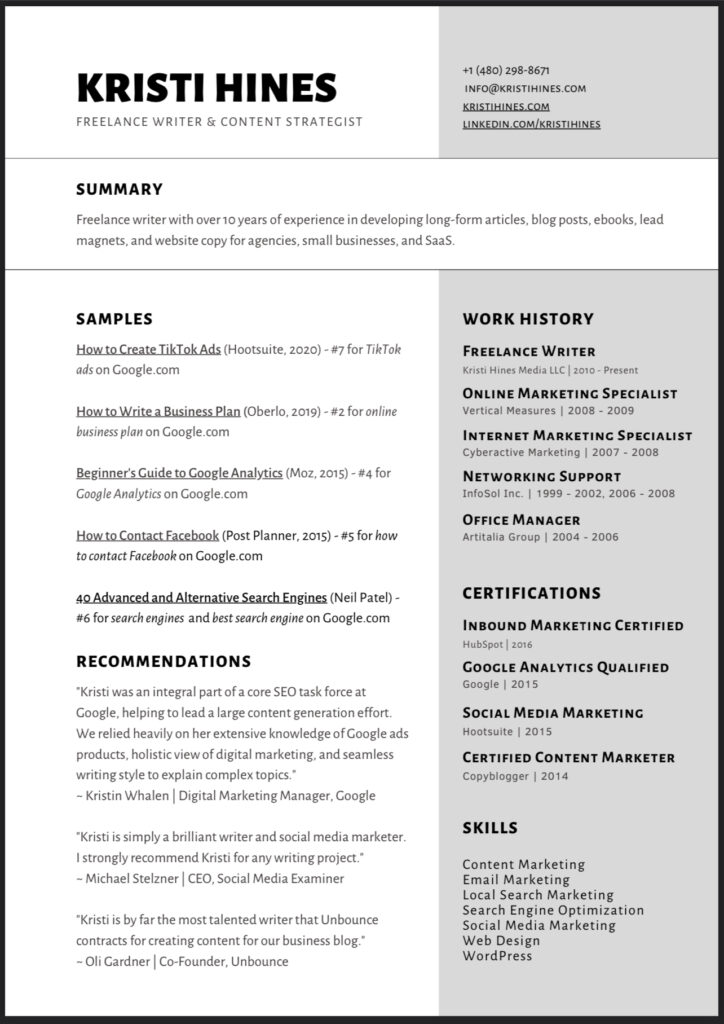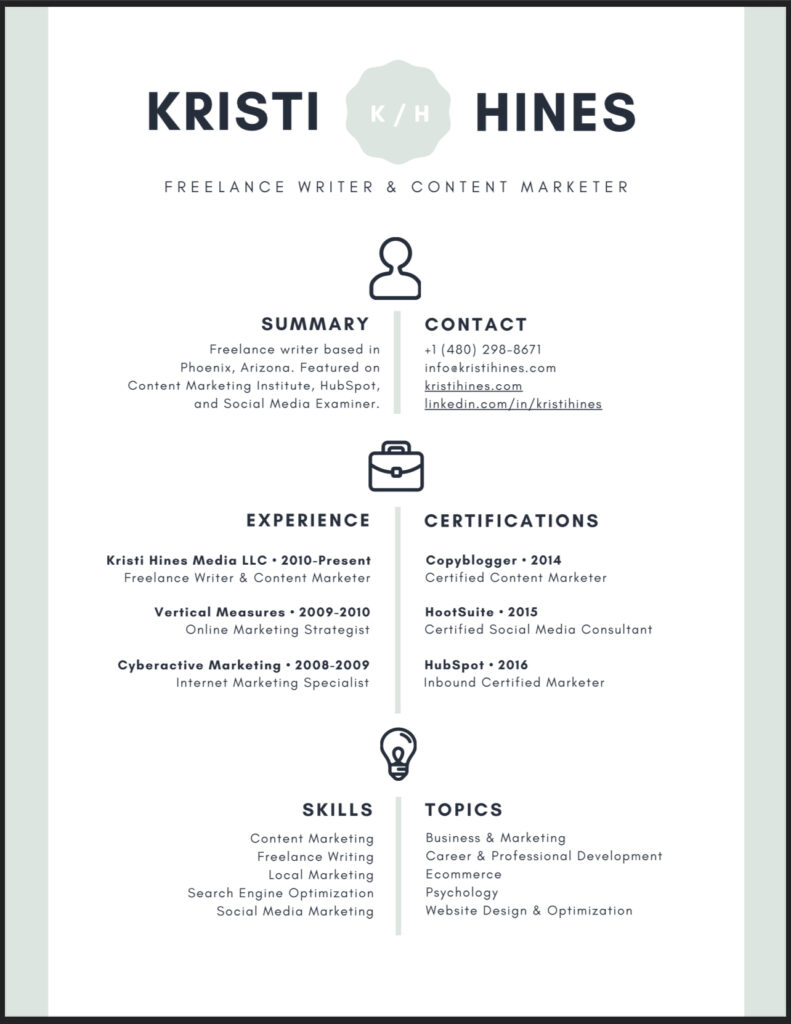 Ready to land your next interview? Hire me as your professional resume writer using the form below or email me info@kristihines.com.

Not sure just yet? Read my client recommendations and testimonials.