Freelance Editing Services
Are you tired of spending hours proofreading your work only to find that you've missed crucial errors? Do you want to enhance the readability and impact of your writing? Look no further! My premium editing services will help you create flawless and engaging content that stands out from the crowd.
I am committed to helping you make a lasting impression with your writing. As an experienced editor, I will go the extra mile to ensure that your content is error-free, captivating, persuasive, and optimized for search.
Editing Services
I offer a wide range of editing services tailored to your specific needs, including:
Proofreading:

Spelling, punctuation, and grammar checks
Typographical error corrections
Consistency in style and formatting

Copyediting:

Sentence structure improvements
Word choice enhancements
Clarity and readability checks
Fact-checking and citation verification

Developmental Editing:

Comprehensive content evaluation
Structural and organizational suggestions
Tone and voice adjustments
Assistance with overall narrative and flow
Why Choose Me As Your Freelance Editor?
Experience and Expertise: I am a highly skilled professional with over a decade of experience in the marketing, publishing, and content creation industries. I am passionate about helping you elevate your writing to new heights.
Personalized Approach: I understand that each client and project is unique. I will work closely with you to develop a customized editing plan addressing your needs and objectives.
Fast Turnaround: I know that time is of the essence. I am dedicated to delivering top-notch editing services within the agreed-upon deadlines without compromising quality.
Competitive Pricing: I believe high-quality editing services should be accessible to everyone. My pricing structure is designed to offer you the best value for your investment.
Satisfaction Guaranteed: I take pride in my work, and your satisfaction is my top priority. If you're not completely happy with the final result, I will work with you to make it right.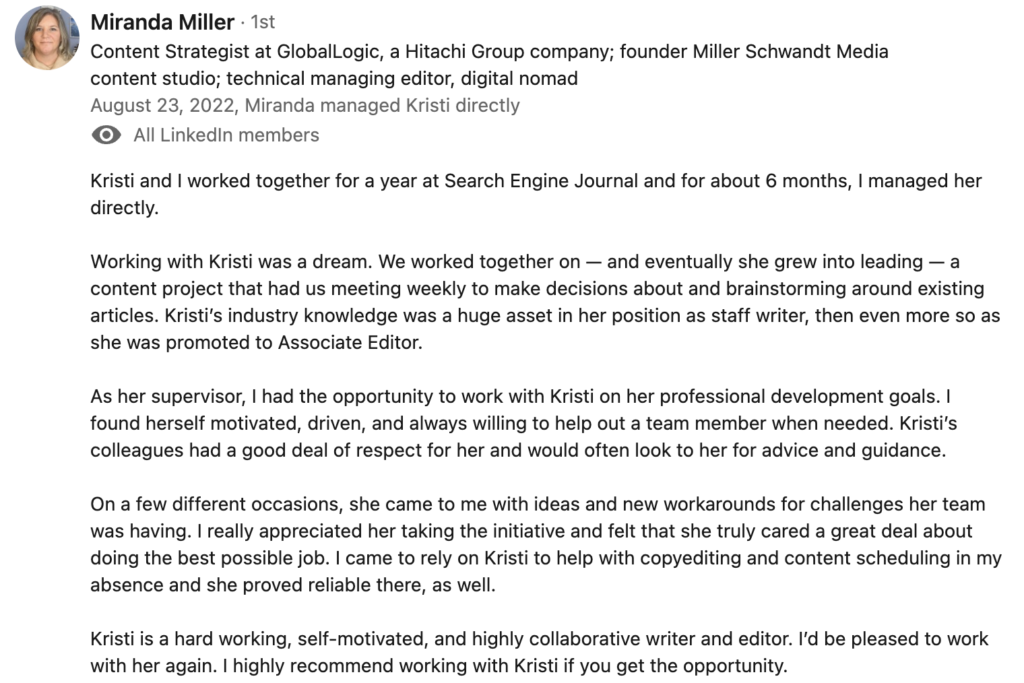 Ready to take your writing to the next level? Contact me today for a no-obligation quote and experience the difference my expert editing services can make. Click the button below to request a quote now!